The aromatic herbs from Aism to support the research, they will be in practically every Italian city. We also find lemon-flavored thyme, marjoram, rosemary, sage and oregano. Find out where to find AISM volunteers here. A donation of 10 euros is sufficient. The funds collected with AISM's aromatic herbs will help people with multiple sclerosis and scientific research.
The aromatic herbs of Aism with the chefs' advice
Many chefs are willing to support this initiative. In the AISM aromatic herb kits we also find an information postcard with a QR code. Just point it with your mobile phone's camera to discover valuable advice and delicious ideas on how to use aromatic herbs thanks to the chefs. At her side also the godmother Antonella FerrariActress, Writer and Woman with MS and the Dancer Ivan Cotini.
With them the ambassadors Francesca Romana Barberini, radio and TV presenter and Food Ambassador, the chefs Alessandro Dentone, Emanuele Mancuso and Roberto Valbuzzi and all the friends who will promote "AISM Aromatic Herbs" through their social channels.
The aromatic herbs of Aism: cThe possibility of messages and calls in support of scientific research also remains
If you do not get a place, you can still submit your contribution to the solidarity number AISM 45512. You can donate 2 euros with a message and 5 or 10 euros from a landline.
There is no definitive cure yet
Multiple sclerosis is one of the most serious diseases of the central nervous system. It is a chronic and unpredictable illness. It often strikes at a young age. Half of the people living there are not yet 40 years old. For every man with MS there are two women. In our country there are almost 140,000 patients with 3,600 new cases per year. Experts are trying to understand all the mechanisms of this disease, for which there is no cure. However, thanks to research, there are therapies and treatments that are able to slow its progression and improve the quality of life for people with MS.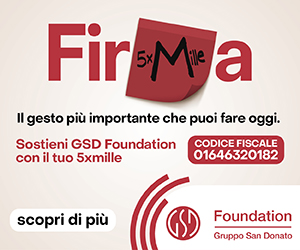 Also read…