HEALTH
Barbie launches the first Down Syndrome doll
An icon is not a static and impossible-to-achieve model, but can evolve according to society. The most famous doll in the world teaches us that it inspires us to break with stereotypes more and more: the first has hit the market Barbie with Down syndrom.
Barbie is not just a game
Through play, children shape their imagination and discover what surrounds them. Games also have educational value, stimulating creativity and helping to build thought and perception. It is important for future generations to grow up in a cultural context that encourages and teaches this value of inclusion. Barbie can be an integral part of this process as she influences children's development at key stages.
Playing with dolls helps them develop empathy and social skills. inserting one Barbie with Down syndrom create a fairer gaming environment for girls and boys who can finally reflect in her. Achieving inclusion means Represent diversity as much as possible, which are just not experienced as borders. Every boy or girl needs to be able to dream and imagine being anything they want.
The design of the Barbie with Down Syndrome
All design phases were followed National Down Syndrome Society (NDS extension). The American organization supports people with Down syndrome and their families by providing resources, driving socio-political change and engaging with local communities. This collaboration was essential to ensure the depiction was realistic.
The properties of the doll
to form: The doll has a shorter body frame and a longer torso. The new face shape has a rounder shape, smaller ears and a flatter bridge of the nose. The eyes are slightly slanted and almond shaped.
clothing and accessories: The dress with puff sleeves is decorated with a pattern of yellow and blue butterflies and flowers, the colors of World Down Syndrome Day. The doll's pink necklace with three arrows pointing up symbolizes the three copies of chromosome 21, the genetic material that causes the traits associated with Down syndrome. The three chevrons or arrows are a symbol that unites the community.
orthoses: The doll wears pink ankle length orthotics (AFO) to match her colorful outfit.
The ambassadors of the new Barbie
Barbie has chosen some European ambassadors to celebrate this important launch. The British model Ellie Goldsteinthe French councilor and writer Eleonore Laloux and the Dutch model and influencer Enya They shared through pictures and videos how they felt when they first saw a doll representing them.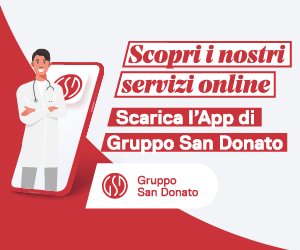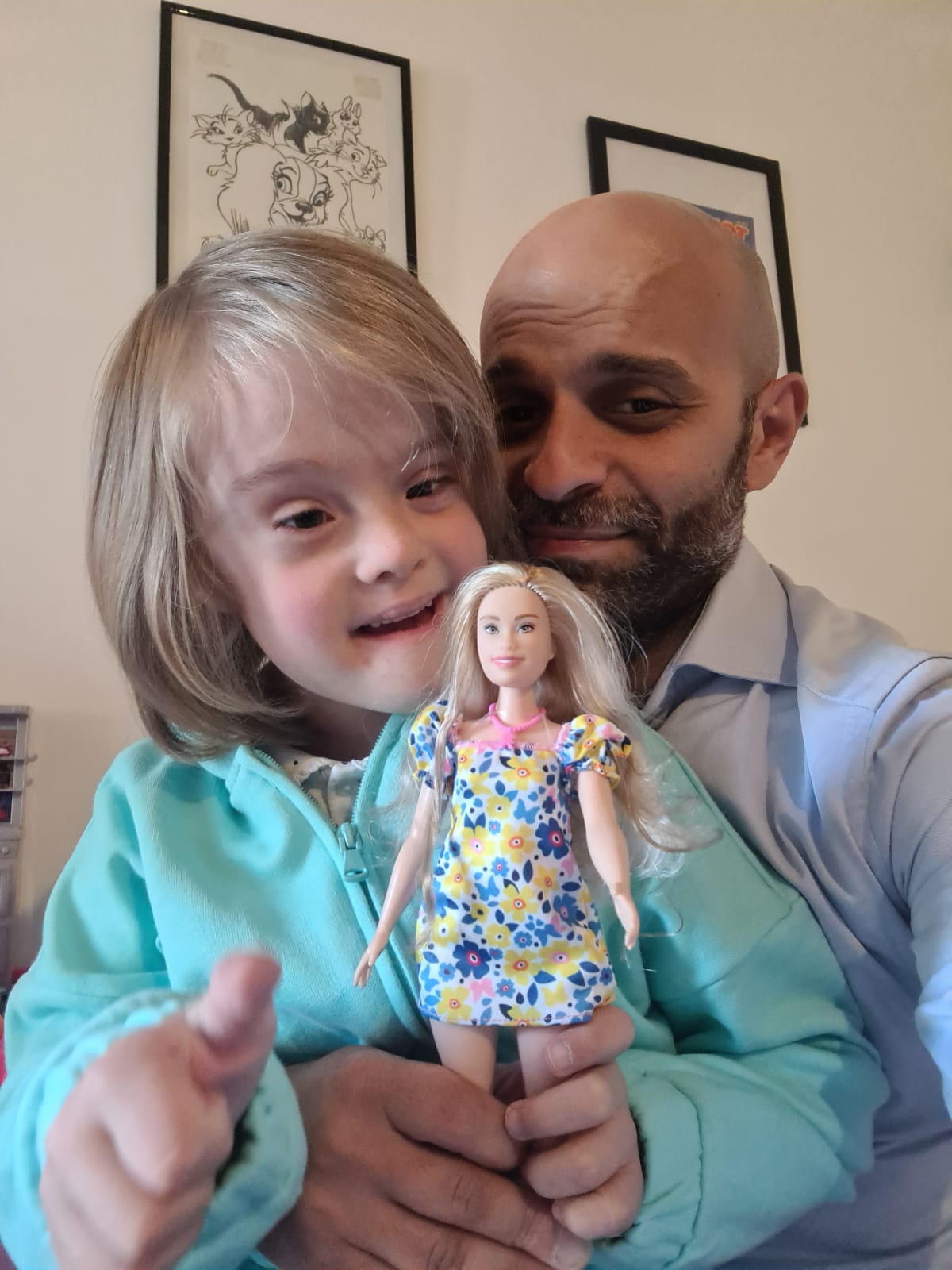 In Italy are the ambassadors Luke Trapani And his daughter Dawn, a little girl with Down Syndrome, adopted in 2018. Luca is a single father who has been running projects related to disabilities for years (he also founded A Ruota Libera Onlus and La Casa di Matteo). «Today is a special day for Alba and for children like her! Barbie gave everyone an incredible gift, which is to make a Barbie with Down Syndrome. It is very important that children feel welcome and recognize themselves in the game. Alba immediately recognized herself in the new Barbie and wanted to create many adventures while playing. There are many ways to give everyone the opportunity to feel integrated in daily life, for this I thank Mattel for this important intuition that has great social value," commented Luca Trapanese on his Instagram profile.
On the way to an even more comprehensive line of dolls
Barbie has over 175 variants with different eye colors, hair colors and textures, body types, disabilities and styles. There are dolls with vitiligo, in wheelchairs or with prostheses, with hearing aids and without hair. Their Fashionistas 2023 line tries to tell as many stories as possible.
Also read…