HEALTH
Telethon's cookie hearts against rare genetic diseases |
come back Telethon's Io per Lei campaign dedicated to mothers of children with a rare genetic disease. Just buy those cookie hearts to support the scientific research of the Telethon Foundation, created just thirty years ago thanks to the appeal of a group of mothers from the Italian Union to fight against muscular dystrophy. The protagonists of this year's campaign are little Luca and his mother Barbara. The child is affected spinal muscular atrophy.
Telethon's Io per Lei Campaign: How to Find Cookie Hearts
There are over 2000 collection points, managed by 5,000 volunteers from the Telethon Foundation and the UILDM Italian Union for the Fight against Muscular Dystrophy, by AVIS Italian Blood Volunteers, Anffas – National Association of Families of People with Intellectual and/or Relational Disabilities, UNPLI – National Union of Pro Loco d "Italy, Action Catholic. The cookies will also be available in SI.NA.GI kiosks. The minimum donation is 15 euros.
Telethon's Io per Lei campaign: the search engine for mothers
"The mothers of children with rare hereditary diseases have always been our greatest motivation. The love and dedication with which they work every day to create better living conditions for their children is an example for us to continue our common fight for a cure. Research is the means chosen by the Telethon Foundation so that no child is left behind,» he says Frances PasinelliDirector General of the Telethon Foundation.
Anyone wishing to support Telethon can also donate through the BNL APP through the 1,510 ATMs and 619 agencies across the country.
How are the cookie hearts?
Cookie Hearts are available in three variants: with Sicilian oranges, with chocolate chips and with wholemeal flour. The tin cans are again available in three different metallic colors this year, which indicate the taste of the biscuit. Inside the pack there is a postcard with a colored bookmark to detach and keep that tells a story: by scanning the QR code you can discover a special surprise.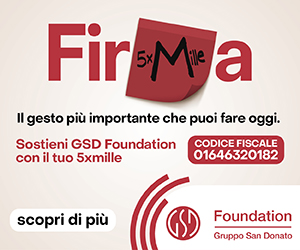 Also read…